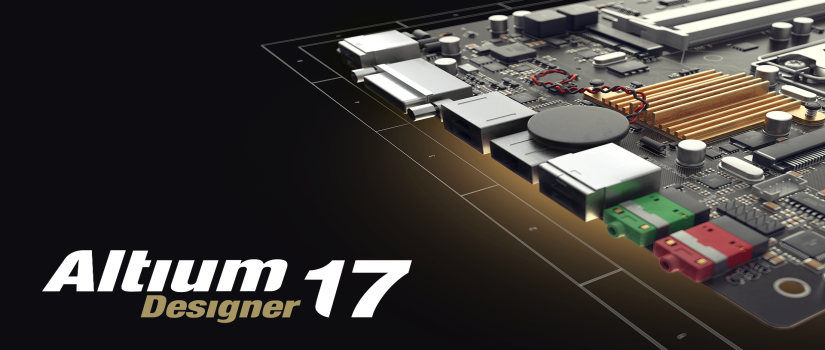 Release of Altium Designer 17

The Peak of Engineering Efficiency is Now Available in Altium Designer 17

The engineering mentality is one focused on efficiency and creativity. And whether you're designing electronics in today's autonomous vehicles or connected devices, the careful balance between art and science walks a very thin line. Sooner or later, you're bound to hit a roadblock. Not in your ideas, but in executing those ideas efficiently in your tools.

For Altium Designer 17, our focus was razor sharp - to understand the inefficient gaps that exist in today's engineering workflows and provide practical solutions for them. In short, what you'll find in this release are redefined processes that are more modern, more elegant, and downright more automated and efficient. Just the way an engineering tool was meant to be.

Without further ado, we're proud to introduce the next major release of Altium Designer with these landmark features:

ActiveRoute™

Design the highest quality PCB layouts in a fraction of the time with ActiveRoute™. Fully control and optimize your routing workflow with a high-performance, guided routing technology that adheres to your specific design constraints while routing on one or multiple layers simultaneously.

Dynamic Copper

Modifying copper polygon shapes on your PCB layout should be a snap, and that's what we've done with in Altium Designer 17. Save time customizing your copper polygons with Dynamic Copper. Easily modify existing shapes by adding/subtracting overlaying copper, and customize copper borders with easy-to-use editing modes.

Backdrilling

High-speed PCBs seem to be the norm, and we're all likely dealing with signal integrity issues on a daily basis. In Altium Designer 17, we've introduced Backdrilling, which gives you complete control over specific drill sizes, max stub lengths, and start/stop layers for each drill hole on your board.

This is just a small sampling of all the new technologies and enhancements in Altium Designer 17. Learn about everything new in this release on the Altium Designer What's New page.

How to Upgrade

Altium Designer 17 is available now as a free upgrade to all Altium Subscription customers. Head on over to the Altium downloads page to get started.