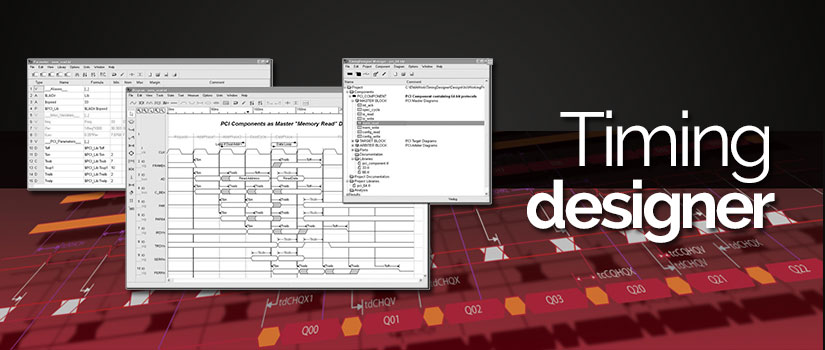 Timing Designer
Met de huidige grote en complexe ontwerpen wordt het bijhouden van alle timing issues over meerdere projectteams een hele uitdaging. TimingDesigner® biedt u de mogelijkheden om op een snelle en accurate wijze de critische signalen te analyseren en te beheren. Meerdere timing diagrammen kunnen worden gekoppeld aan diverse componenten of functionele blokken. Timing marges kunnen onder teamleden worden gedeelt zodat alle ontwerpers werken met de meest accurate getallen.
Kijk voor meer informatie op de TimingDesigner website website
Quote:
"Altera works closely with the EMA development team to enable a tight, seamless interface between our Quartus II software and TimingDesigner. As a result of this effort, customers can leverage the graphical timing analysis features of TimingDesigner to rapidly develop their SDC timing constraints for Altera devices."
- Chris Balough, Intel/Altera Corporation
Senior Director of Software